Philips' NewEst Earbuds Duo Coming Soon in Indonesia, It's a Flagship Feature
25 Mar 2021

Philips' NewEst Earbuds Duo Coming Soon in Indonesia, It's a Flagship Feature

Gadgetren – PT. Anugrah Niagatama Perkasa (ANP) as the main distributor of TP Vision has officially introduced its latest audio products including Philips TAT1235 and Philips TAT5505.
This is conveyed through a written statement from Philips received by gadgetren team. Philips TAT5505 is available in black, while TAT1235 is in black or white. Both are equipped with neodymium drivers with a driver size of 8mm for PhilipsTAT5505 and 6mm for Philips TAT1235.
In terms of design, Philips TAT1235 which is priced at Rp 1,099,000 carries eartips with a rounded body inscribed with Philips on the outside, while the container is shaped like an egg with both sides flattened so it is easy to put on the table.
As for the Philips TAT5505 for Rp 1,999,000 is also compact and light with a handle dangling down the ear. But the container is slightly different when compared to its brother with a rectangular look that has four corners not taper.
Users can connect the two to a mobile device with Bluetooth 5.0 technology to easily play or turn off music until they receive a call or vice versa via a touch on the index end of the outer body.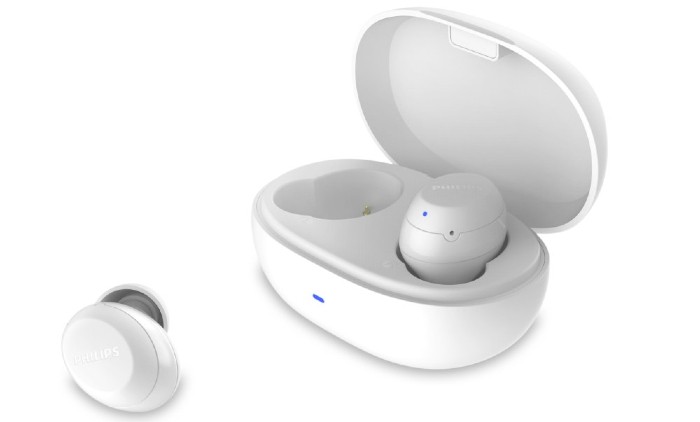 There is also a Voice Assistant feature or voice commands without setting it up on your mobile phone. For Philips TAT5505 can make a call that is on hold and switch between two calls. Philips TAT5505 also features three choices of eartips consisting of small, medium, and large.
Both have also supported the Active Noise Cancelation (ANC) feature where for Philips TAT1235 has noise cancellation and echo to improve the quality of phone calls. Meanwhile Philips TAT5505 offers a Hybrid Active Noise Canceling feature to ensure users hear music and calls clearly by suppressing background noise.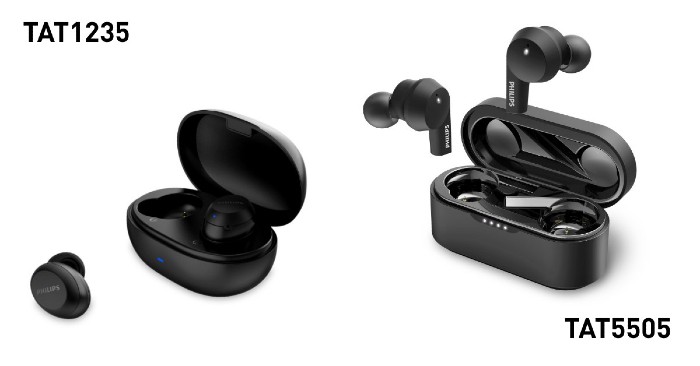 The presence of Awareness Mode on Philips TAT5505 allows users to turn off music automatically when in the vicinity there are important events or are in public facilities that need attention.
IPX5 waterproof and sweat-resistant certifications have also been awarded to both of them so that they can be used outdoors to run or exercise without worry in the rain.
Both are rumored to be coming to Indonesia in April 2021 and will be sold through e-commerce which is the official partner of Philips Audio Official in Tokopedia, Shopee, Lazada, Bukalapak, BLIBLI, JDID, and Zalora.